Services - Restoration, Customisation, Colour Changes & More
When your vehicle first rolled off the production line the paint was 'baked' in industrial ovens. If you are spending money on paintwork repairs you would expect the same high level of finishing as on the production line. Our low bake oven ensures a controlled and dust free environment, quicker and better quality spraying and constant drying times. In summary, a quality finish!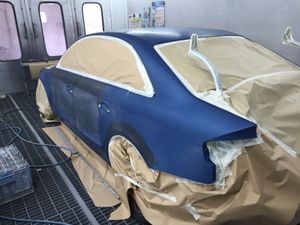 The colour code will have been noted and checked, the paint will then be mixed on a state-of-the-art paint mixing scheme/system. This attention to detail ensures that colour match and final finish meets or exceeds the original manufacturers' specifications and with the application of modern materials, paints and equipment, we are able to minimise the time your vehicle is off the road.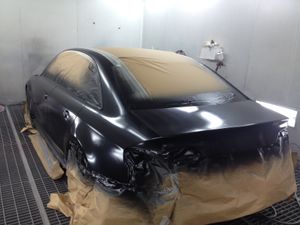 We offer a one stop shop proposition. We utilise the latest equipment and refinishing products to ensure complete satisfaction with the finished result. We undertake all aspects of repair, refurbishment and improvement, including:

•Accident repairs from minor scrapes to major rebuilds

•Detailed vehicle restoration and refurbishment

•Body and paintwork customisation

•Restoring neglected original paintwork to its former glory using the latest polishes and refurbishment techniques

•Wheel refurbishment and colour changes

•Windscreen repair and replacement
•Paintless dent removal
•Plastic bumber repairs/welding